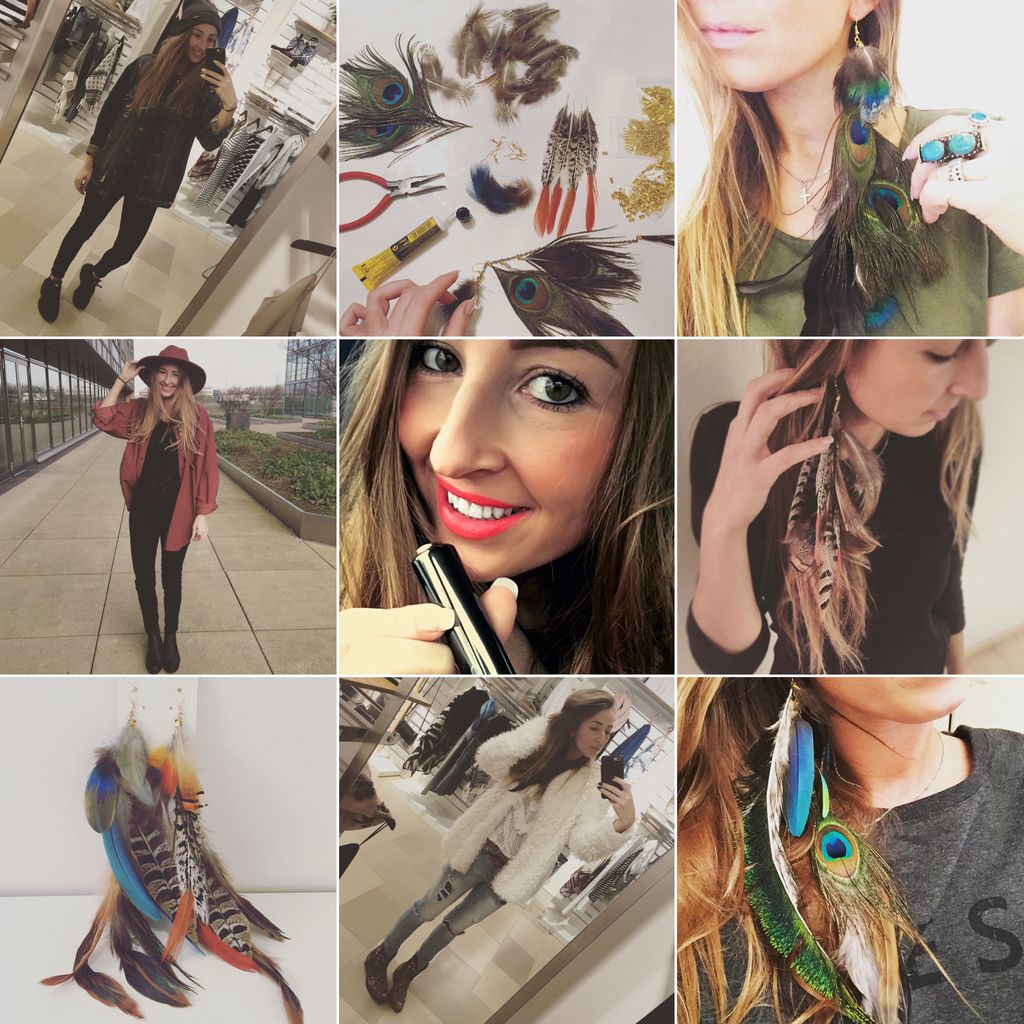 2 started making my own feather earrings. (featherly me)
3 My first creation: so proud!
4 Outfit with new hat from Asos and

S A C H A

chelsea boots
5 cutest lipstick ever from Kiko (review soon on my blog)
6 handmade feather earring with red and natural colors
7 My first earrings with parrot feathers, I am in love with the colors.
9 Parrot + peacock feather earring <3
So this was my instadairy for last week so far! ofcourse you can also follow me on instagram

H E R E