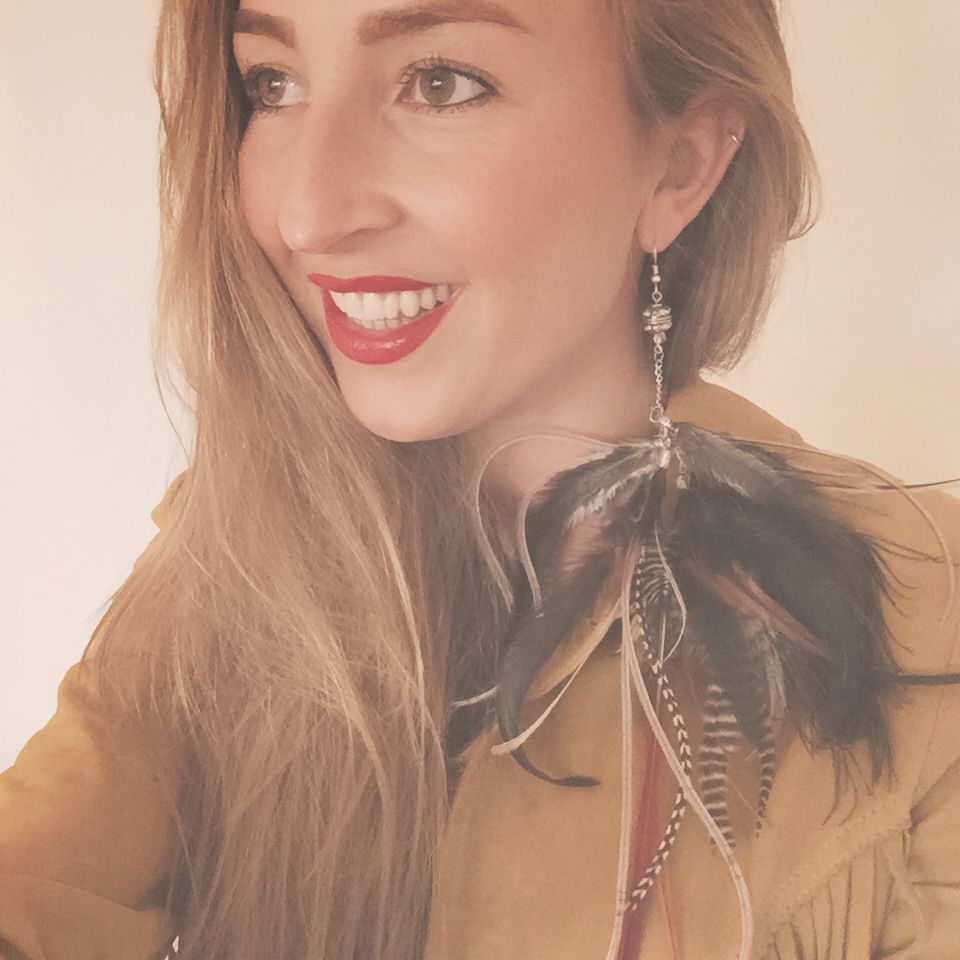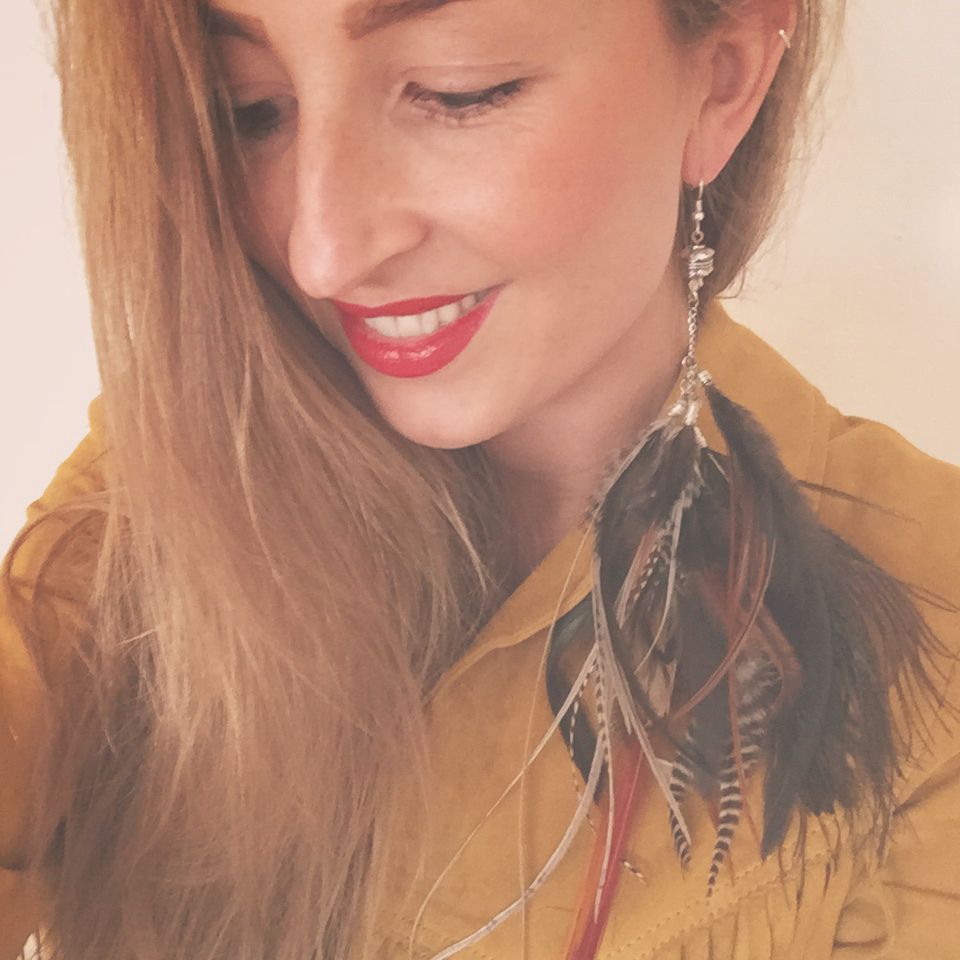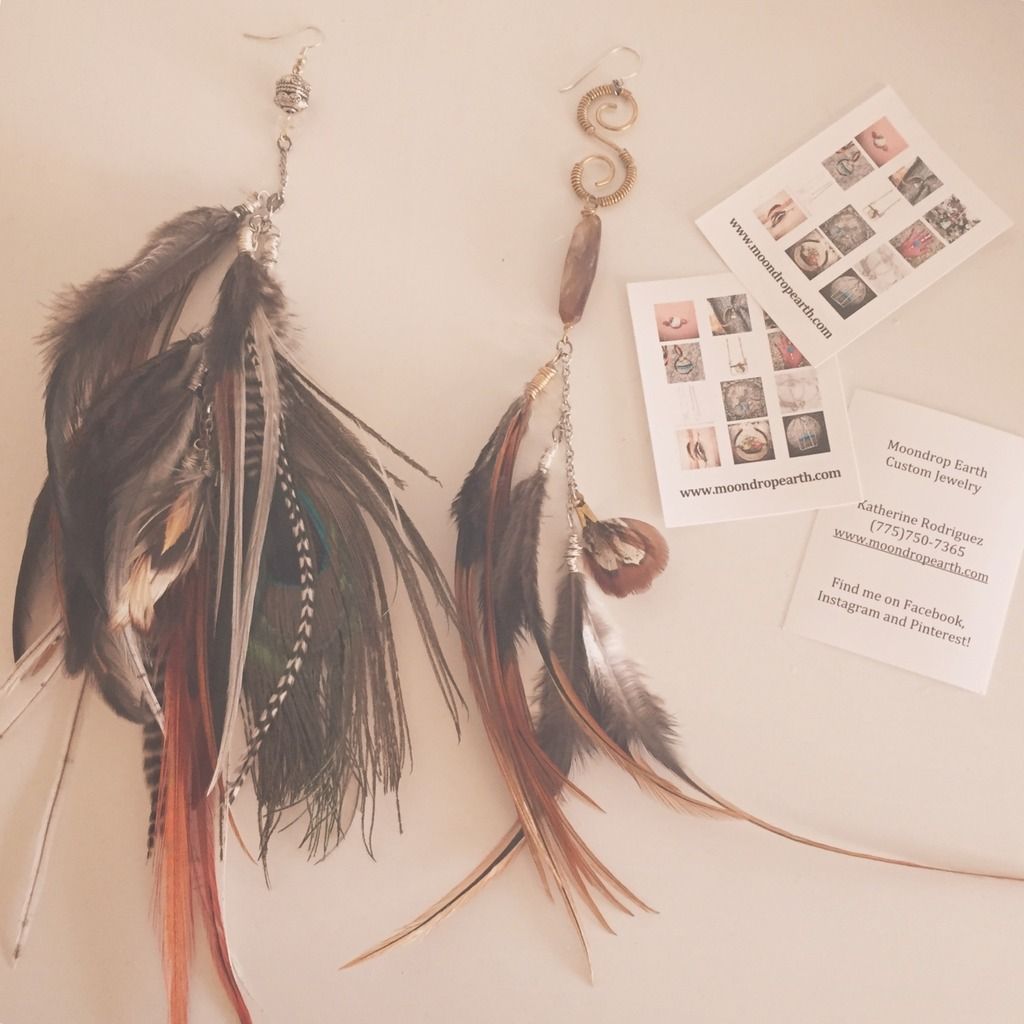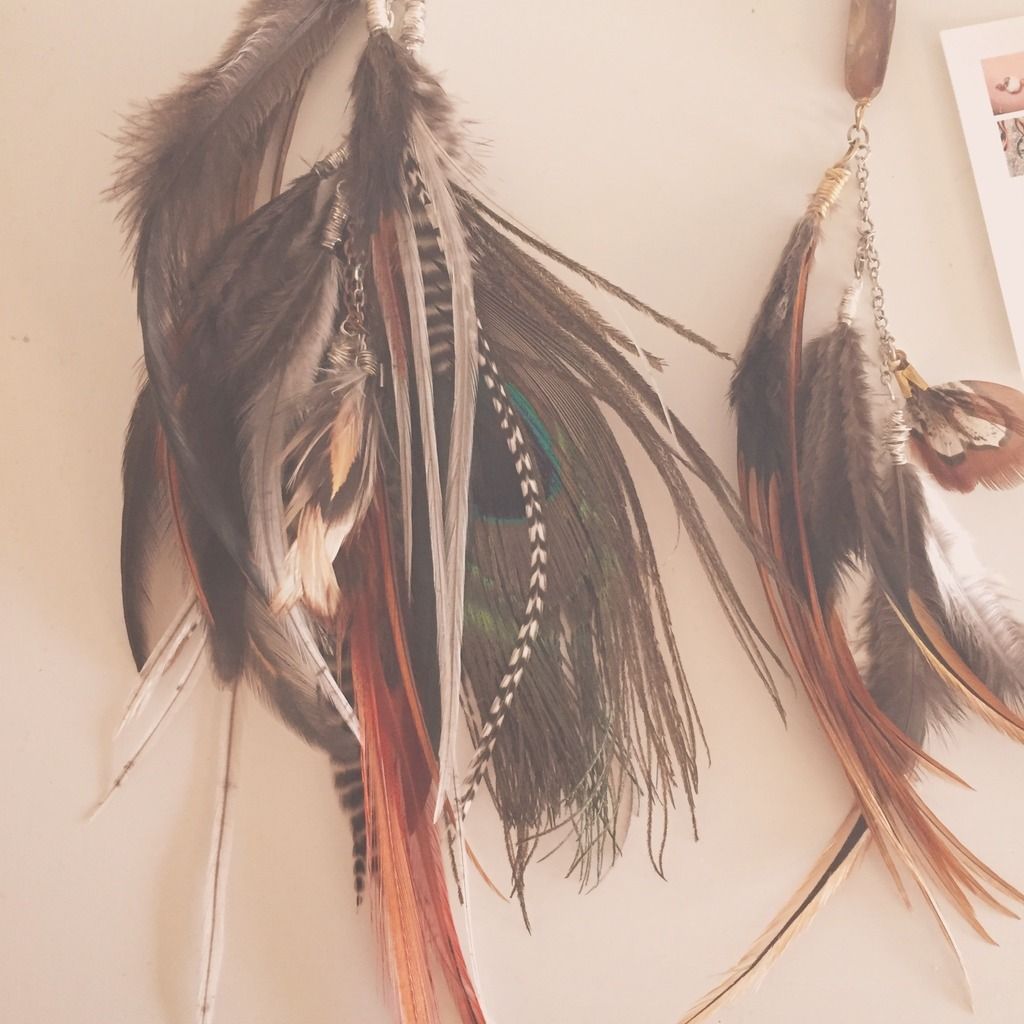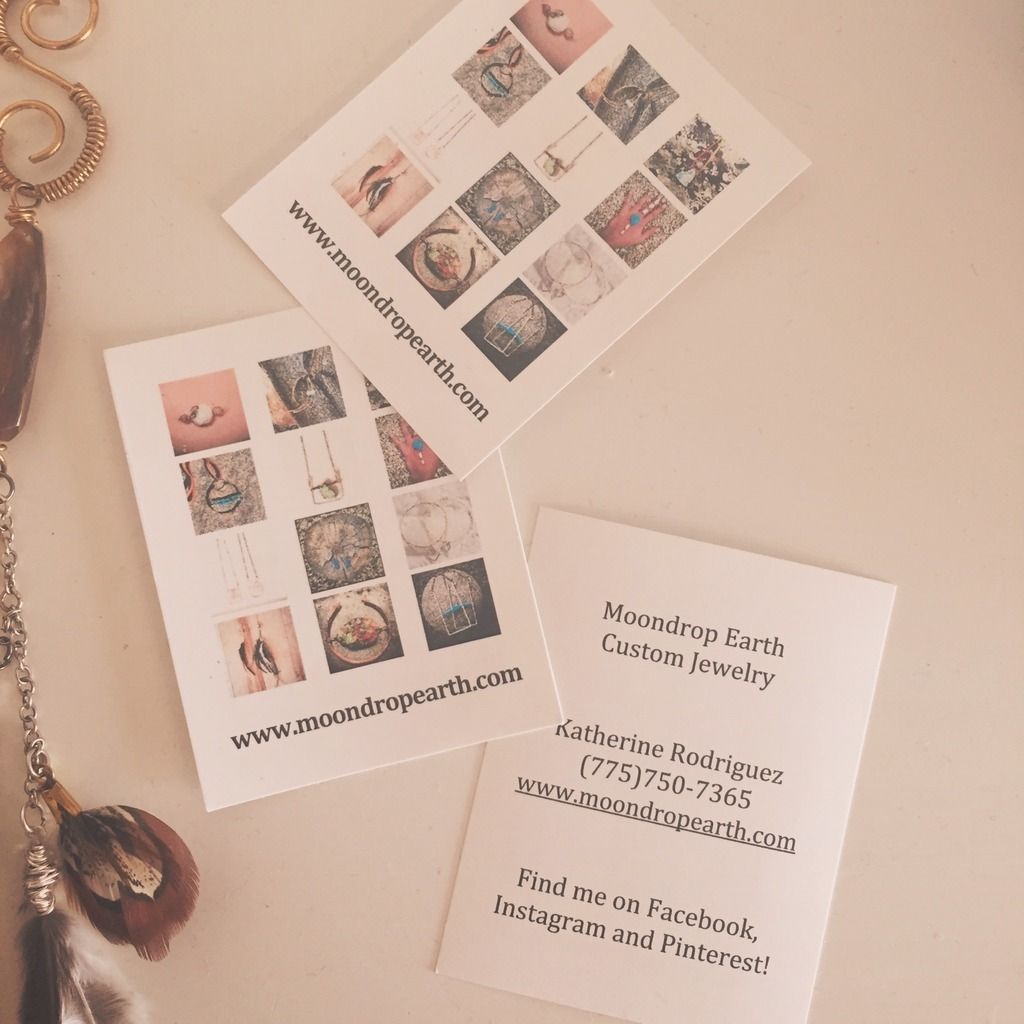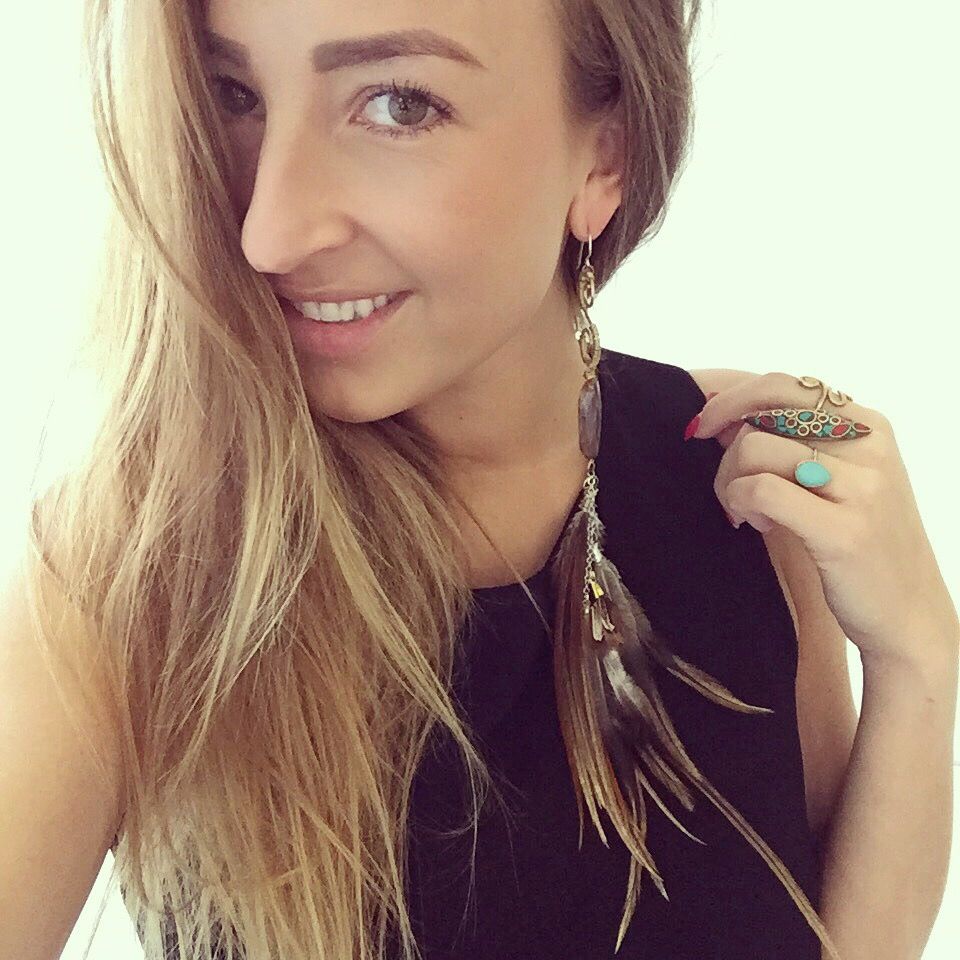 As you all know I love the bohemian style. I was so happy when I received these cuties from

M O O N D R O P E A R T H

. Katherine - the owner of Moondrop Earth - made these feather earrings custom made for me! The focus behind her work is the earth's natural environment. She uses minerals such as brass, silver, gold and various gemstones to design her beautiful jewelry with. Her materials come from local/small businesses or are specifically hand-picked off the ground by herself. How amazing is that! She lives in Nevada and I feel very honored that she made these feather earrings special for me!
Would you like to buy some of her precious handmade jewelry? Visit her website

H E R E
Follow her on
F A C E B O O K